Safe N Beautiful products are the perfect way to dive into the imaginative and playful world of children, in the safest and most creative way! Browse our collection of Washable and peel-off nail polishes for kids and a large range of accessories for nails, hair and body.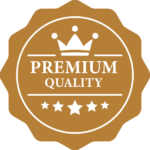 Safe'N'Beautiful
Safe 'N' Beautiful PC was created in 2011 by Jeanette Sklivanou, a mother whose personal commitment to safe cosmetics and her concern for appropriate children's play products, led her to launch the flagship brand Snails® the same year. Snails is the world's first Kid's washable nail polish and No 1 in sales worldwide.
Soon after the brand's creation, Safe 'N' Beautiful enjoyed a resounding global success. The company exports today to 81 countries around the world and those export partnerships keep growing.
Several awards and recognitions were attributed to Safe 'N' Beautiful from 2014 and forward, like Greek Export Awards, Green Beauty Awards, Parent awards and more.